Sign onto the Corvum portal, accessible through www.corvum.io Using your existing credentials.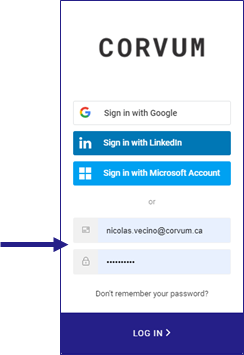 Navigate to the Settings Tab, found on the left-hand side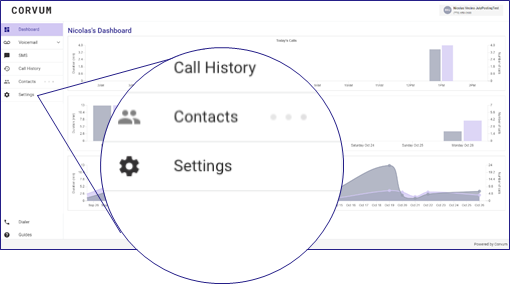 Connecting to Clio
Once in 'Settings' you will find an 'Integrations' tab under the heading. Click it.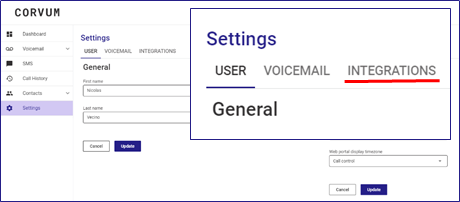 Click 'Connect to Clio'. If you do not see this option, you may already be connected.

Choose Clio Portal
Follow the instructions to find out which Clio you should proceed to. Hint: Check your URL!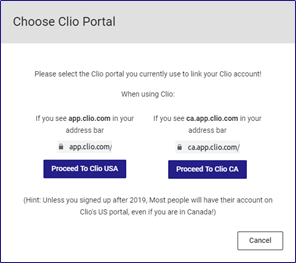 You will be redirected to Clio's website.
Sign in and Allow Access.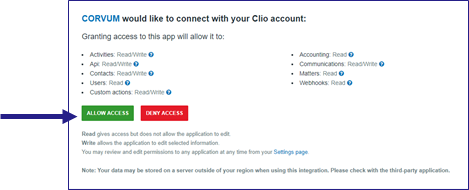 You will be redirected to the Corvum Portal and receive the following message.
Please log out and back into Corvum for the integration to take effect.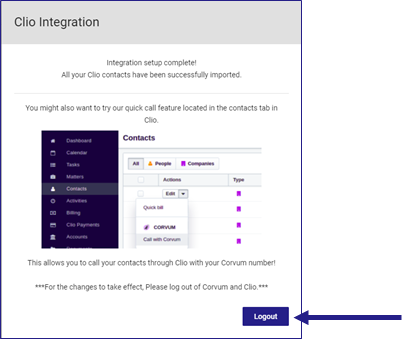 Your account is now integrated with Clio!
You can now enable/disable the integration from within the Settings > Integrations tab!

*Only Automatic Call Posting is enabled by default, to enable SMS postings, visit the settings