Web browsers always save elements of websites you visit, to help improve load times and keep you logged into services that you regularly visit.
Occasionally, the logged in session that you were using previously needs to be cleared out, or the browser sometimes saves an erroneous page that needs to be reloaded.
With Google Chrome, you can easily clear all cookies and site cache (saved information), but that can be annoying as that applies to all sites you've visited. There is, however, a way to clear the information for ONLY one site.
If you run into problems accessing the Corvum portal, sometimes clearing browser cache can resolve the issue. Here's how to clear data only for the Corvum portal:
1 - Enter this as a URL in your Chrome address bar:
chrome://settings/siteData
2 - You'll see the below: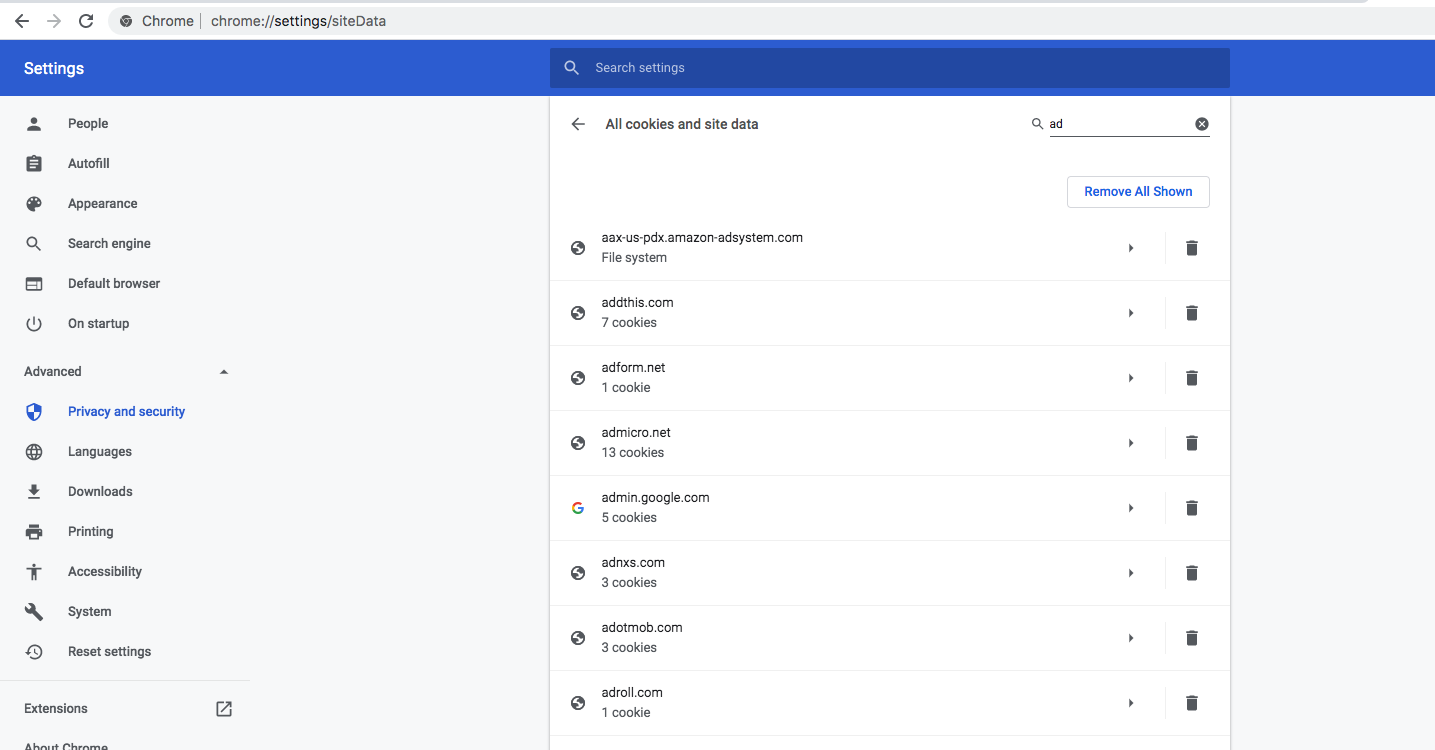 3 - Enter 'corvum' into the search field in the top-right area of the page, and the associated site information will be displayed:

4 - Tap the 'trash can' to the right of any 'app.corvum' URLs to clear all site data for the Corvum portal.

5 - Head back to https://app.corvum.ca, and try logging in once more.