Bria Mobile (iOS) – Enabling Improved Reachability
This guide explains how to adjust your Bria's settings on your iPhone to improve the app's performance and consistency for ringing on inbound calls.
This setting is already enabled by default on Android phones.
(1) On your Bria, click 'Settings', Then click 'Preferences'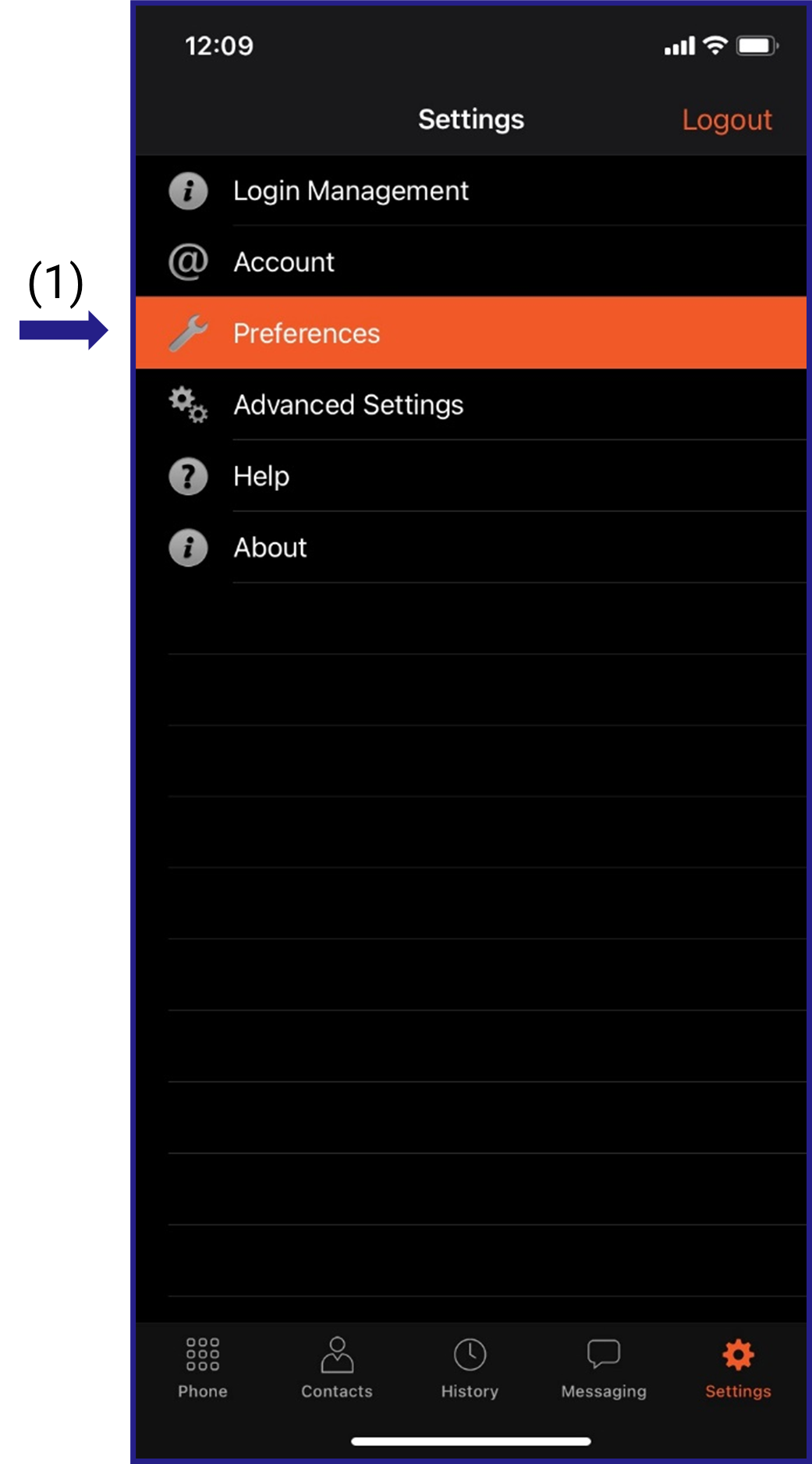 2) Scroll down to 'Reachability Strategy', Switch from 'Standard' to 'Enhanced'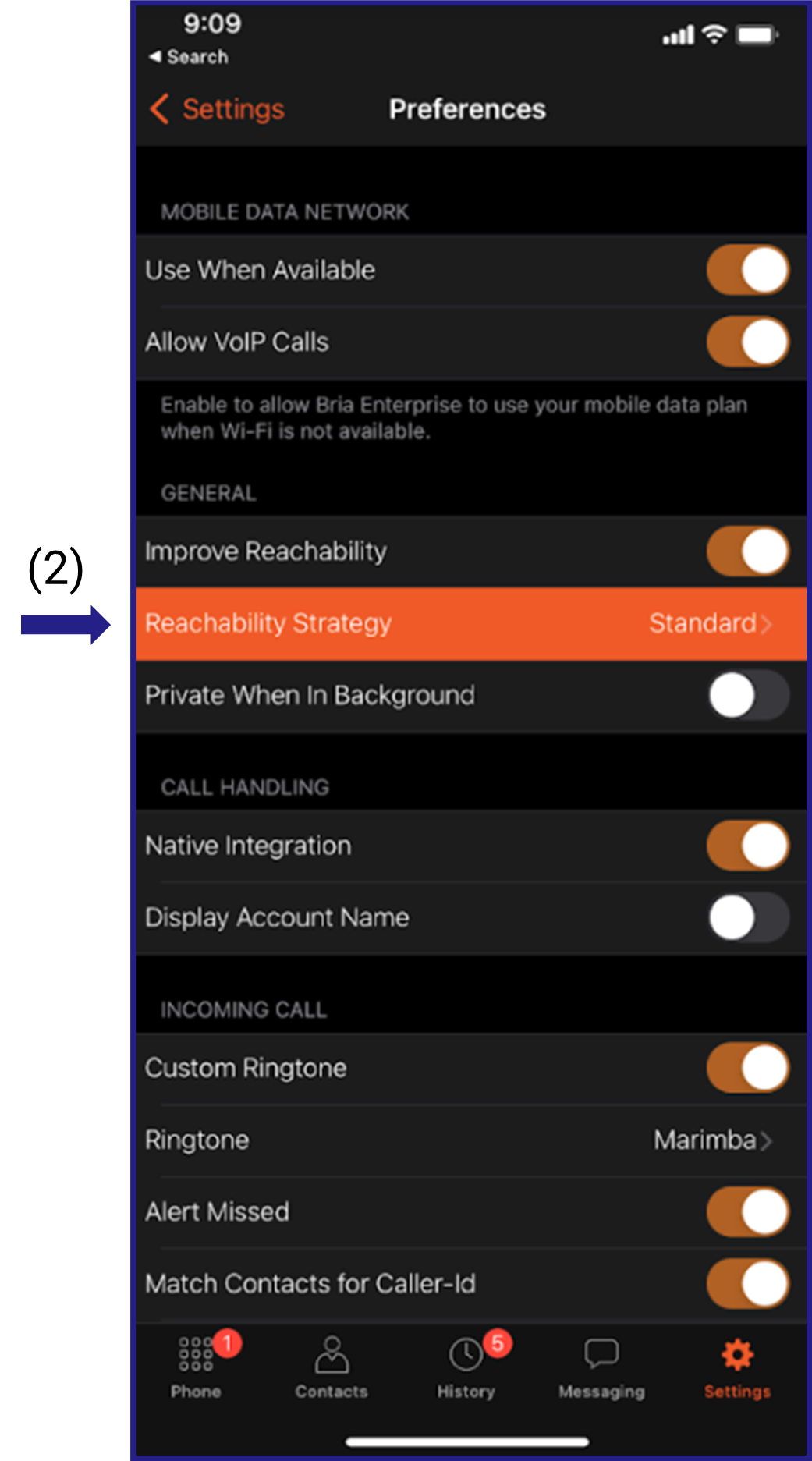 Congrats! You've now adjusted your settings.