The ObiWiFi5G USB Wi-Fi Adapter allows certain Polycom / Poly phones to connect to the Internet via WiFi. This can be really helpful when you'd like to use a phone in a location that has no cabling available, but does have a strong WiFi signal.
NOTE: while this dongle does provide the best WiFi connectivity for a VoIP phone that we have ever seen, network quality issues can still arise. We only recommend this be used when necessary, and only where the WiFi signal is very strong.
This adapter works with the below phones only:
Poly VVX 250
Poly VVX 350
Poly VVX 450
Installing the ObiWiFi5G USB Wi-Fi Adapter
1. Insert the ObiWiFi5G USB adapter into the USB port on the VVX phone.
Press the button below the Start icon: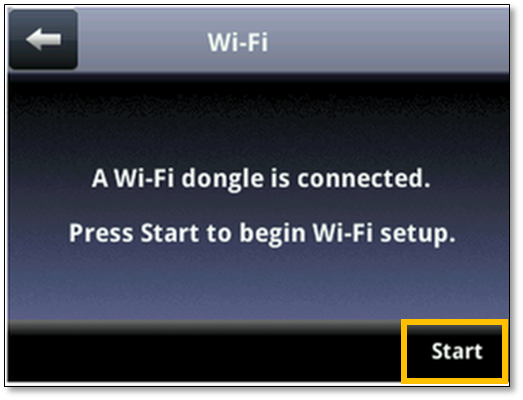 Switch the phone to WiFi:
2. SelectWi-Fi > ON. The VVX phone will reboot:

Configure WiFi:
3. When the VVX phone completes its reboot cycle, navigate to 'Settings > Basic > Wi-Fi' to continue setup.
4. After the VVX phone scans for WiFi networks, select the correct network.
5. Enter your WiFi password to connect to the WiFi network.
NOTE: If the phone does not automatically scan for networks, select 'Scan'. VVX phones will remember this network after you connect to it for the first time.
Limitations:
Poly only supports the ObiWiFi5G USB Wi-Fi Adapter.. do not use a different adapter.
The Poly VVX 1500 does not support this WiFi USB adapter, nor do other phones.
There is not a way to use a USB headset while using the adapter.
There is not a way to use WiFi and Ethernet at the same time.